5 Tips for Maintaining Advertising Screen Displays in Daily Use
Views:
Publish Time: 2022-01-26 
Author: SHISAI
Advertising screen displays are an excellent method for getting the word out on your latest line of products or bespoke services to a broad range of target markets. These outdoor LED display boards can be incredibly large so that passersby on the highway or at major intersections can read them quickly and clearly from a significant distance.
As LED technology is relatively efficient and can come in thin form, the broad application has resulted in many common issues like overheating, cracking, malfunctions, or outright permanent damage. That is why you must take preventative measures to ensure the long-lasting life of your different advertising screen displays.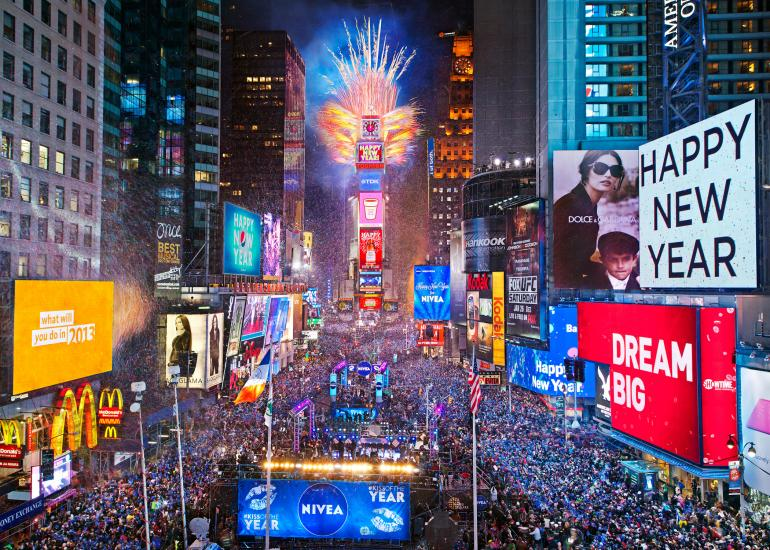 The Reasons for Maintaining Advertising Screen Displays
You want to maintain your LED advertising screen display because you are using it to increase online and in-person traffic with your business. For example, consider the displays at major intersections like Times Square in New York City, USA. These advertise everything from upcoming Broadway shows to notable brands viewable from great distances.
As many commercials and user-generated content are created around these giant screens, you need them operating at their most efficient capacity at all times. Unfortunately, it also lowers operating costs as you won't have to spend resources improving, repairing, or replacing such large advertising wall displays.
The Influencing Factors of Lifespan for the Display
There are a few significant points you need to keep in mind to improve the lifespan of your recently acquired advertising display, including:
1. Heat
Heat or extreme temperatures can warp or damage your LED screen display without proper consideration. It would help double-check that the LED display supplier you are using has excellent heat dissipation components installed in the products.
2. Weather
If any water gets inside the sealed LED screen, it will damage the screen and probably replace the entire advertising screen display. Double-check that all the products you consider have excellent waterproofing and even screen features that prevent possible hail damage.
3. Sunlight
Even with the best anti-glare/reflective surface, your LED advertising screen display is likely not to be fully functioning under direct sunlight. Be sure to mount it with the arc of sun exposure under consideration and the proper brightness factor when purchasing.
4. Internal Components
Only work with an expert supplier like SHISAI that uses high-quality internal components from heatsinks to voltage controllers, so you know these will perform to their proper capacity and leave little room for maintenance requirements.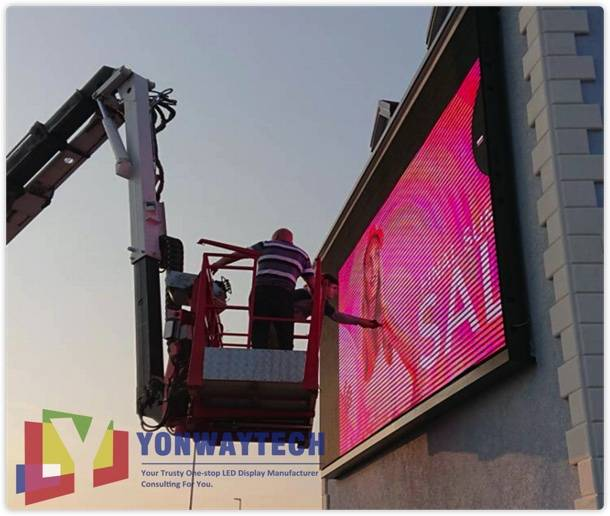 5 Maintaining Tips for Daily Use
Here are several more common tips we've found helpful for maintaining your LED advertising screen display indoors or outdoors.
1. Power On/Off
Try to keep the screens off for at least 2 hours a day so they can be properly cooled down. If you don't need them all that often, turn them on at least once per week to keep the components' properties prepared for more prolonged use.
2. Power Supplies
Always provide stable power to the advertising screen display and use a surge protector to ensure no unwanted charges make it through to the LED components. If the screen is found to have a short circuit, tripping, smoke, and other abnormal appearances, you should not use power repeatedly on the test. Instead, you should promptly contact professional maintenance personnel to troubleshoot the problem.
3. Cleaning
Whether indoor or outdoor LED display, it will accumulate a certain amount of dust after a period of use. The surface of the LED display screen can be wiped with alcohol, or use a brush or hoover to remove dust, not directly wiped with a wet cloth.
4. Moisture/Storage
Store your advertising screen display in a cool, dry place that isn't resting on the floor. Even though these are designed to be waterproof, you don't want to expose the device to heavy moisture or humidity.
5. Regular Inspections
These are expensive devices that you do not want to waste time, money, or human assets to replace. Have a regular schedule of inspections to ensure the screens are always functioning properly.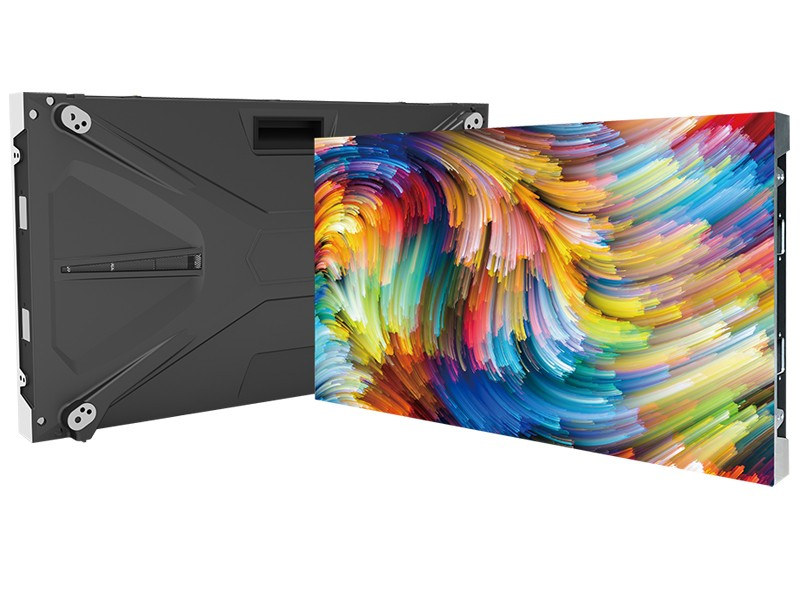 Finding Your Advertising Screen Display from SHISAI
When you decide to look for new advertising screen displays for your location or business, be sure to check out the fantastic sales and affordable pricing at SHISAI. In addition, we are an industry-leading company specializing in manufacturing LED display walls and panels that can be customized as your requirement and shipped to your location.
We have an experienced expert team ready to answer any questions you may have about screen design, components, capabilities, maintenance, and more. Give SHISAI a call today or visit our website to learn about getting a quality solution for your advertising display needs. You'll be glad you did!