Everything about the Color Difference of Advertising Screen Displays
Views:
Publish Time: 2022-01-13 
Author: SHISAI
No matter the traditional outdoor advertising or LED outdoor advertising screen display, the most basic and important success factor is "eye-catching". But with the development of technology, the advertising screen display is becoming more and more common, as it brings unlimited possibilities for visual creativity in advertising content. Whether indoor or outdoor advertising screens, displaying beautiful, high definition, detailed images always bring the ultimate visual impact to the audience and attract them. However, not all advertising screen displays can be shown in a high degree of clarity for some problems, such as color differences.
The color difference is a common problem with advertising screen displays, but what causes it, and how to solve it? Keep reading the article to find more answers.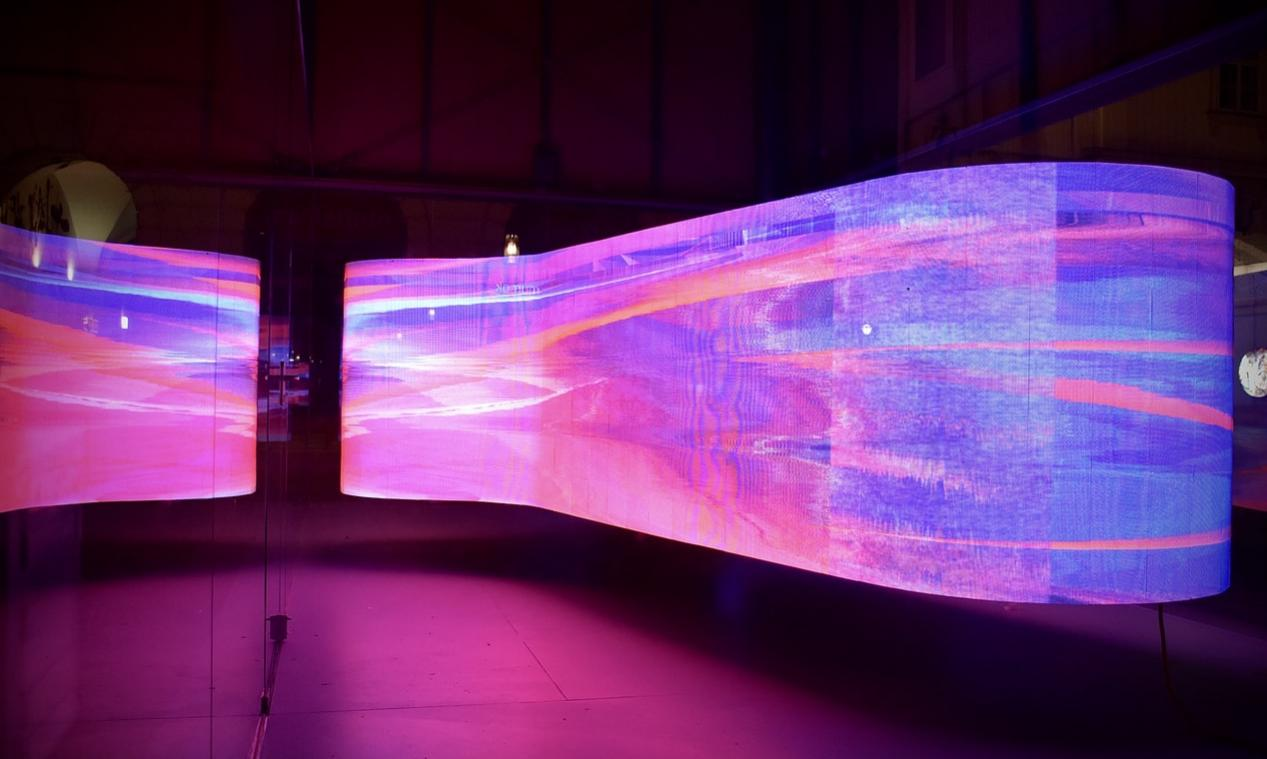 What Is the Color Difference of Advertising Screen Displays?
The LED display is prone to color differences, such as shaded colors. It means that the display will cause regular differences in light and dark while viewing at different angles, which seriously affects the visibility and experience of the display.
What causes the color difference, and how to solve it?
lLED Lamps
Cause:
1. The LED lights of the same advertising screen display come from different batches. Some LED screen manufacturers mix different batches of LED lights while producing the same LED screen for they might not have enough lights or storage. However, these different batches of LED lights will produce distinct color differences due to time length.
2. LED lamp wavelength range is large, and the mixing process is not good enough. It depends on the LED package supplier's process level and the quality of LED lights.
Solution:
1. The LED display should be made color calibration and save the calibration data. It is the most common and effective method, but losing a certain degree of brightness is the disadvantage.
2. Choose a high-quality lamp package supplier.
3. Should prepare enough modules of the same batch.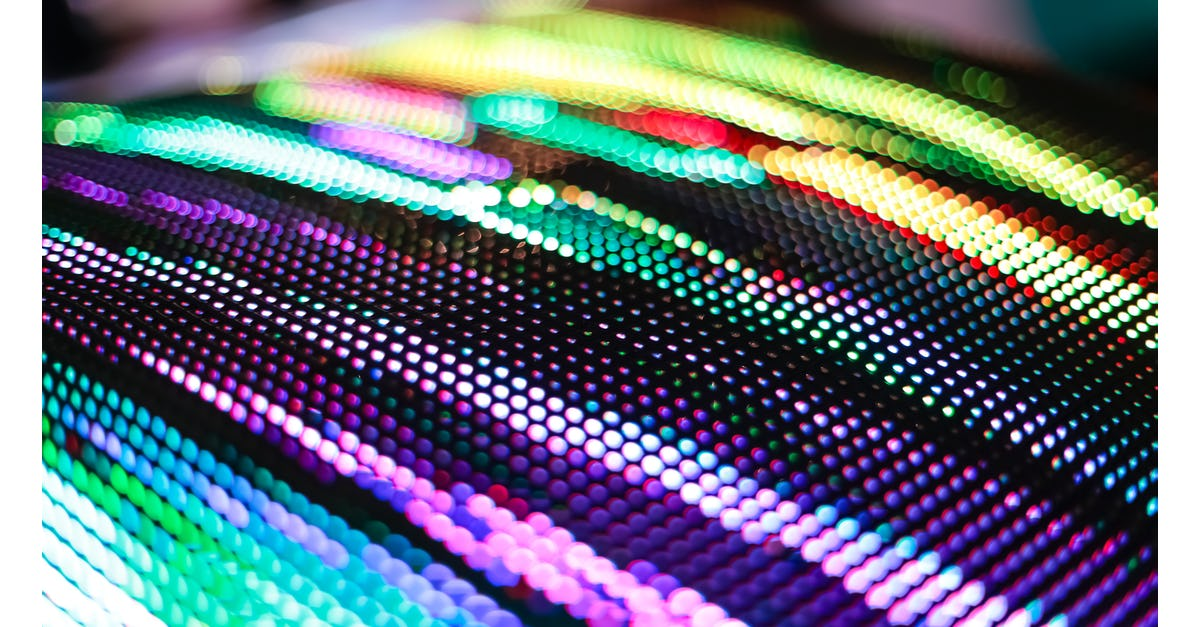 lCircuit Design and Quality of PCB Board
Cause
1. The unreasonable circuit design of the PBC board will cause varying degrees of color difference or color underperformance of advertising screen displays. Some poor quality PCB boards reduce some electronic components to cost savings. These boards have fewer layers so that the lines will be denser. The advertising screen display made by these PCB boards with weak heat dissipation performance will directly produce color differences.
2. PCB board material and the number of layers impact the screen's performance. It is easy to cause color display deviation, temperature drift, especially when the temperature is high.
Solution:
1. Purchase the PCB boards from trustworthy manufacturers.
2. Require PCB suppliers to offer PCB boards with reasonable PCB board layers.
lPower Supply
Cause:
1.Low-quality power supply has a low conversion rate, and the same power supply needs to consume higher power, thus increasing the screen temperature.
2. Low-quality power supply may have an abnormal voltage supply, thus producing color difference.
Solution:
Advertising screen displays should be used with a stable quality power supply.
Install fans or AC for the screen if possible.
lControl System and IC Driver
Cause:
The IC driver is the nerve center of the whole LED display, and it controls the whole performance of the LED advertising screen display. The processing channel current of low-quality IC driver is not precise enough, resulting in poor color expression.
Solution:
LED screen manufacturers should choose suitable IC drivers from trusted IC driver brands.
lWelding Process
Cause
Bad soldering of electronic components can lead to regional color differences, and it is a problem that exists on any component with a circuit board.
Solution:
1.Choose a trustworthy manufacturer with good artistry and strict quality control.
2. Do not miss the aging time of the product.
Various problems cause color differences in screens, so choosing a reliable led screen manufacturer is important. We at SHISAI are committed to providing our customers with a variety of screens of consistent quality.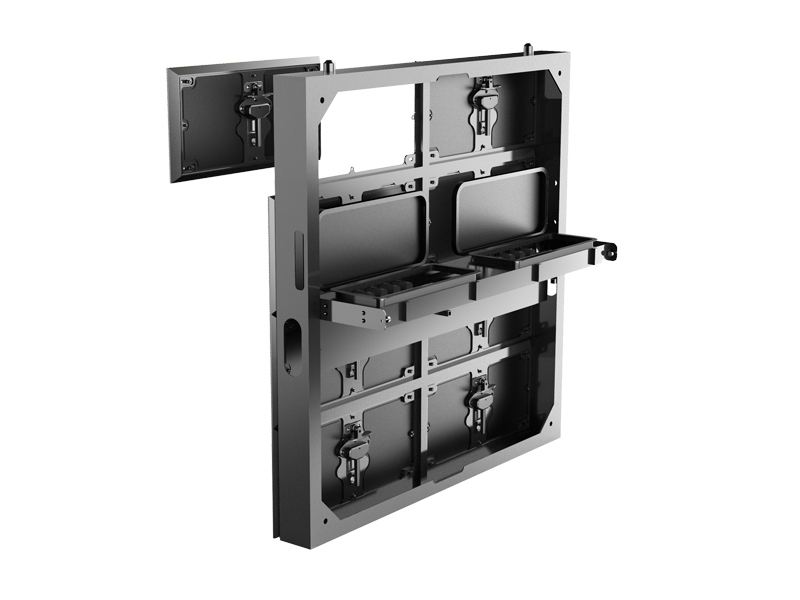 SHISAI Ivory Series
Ivory Series is an innovative and practical outdoor advertising screen, with excellent product features. For example:
1. Thermal Management
As analyzed above, the poor heat dissipation of the advertising screen display will be prone to color differences. Ivory Series is equipped with aluminum spare parts, which makes the internal heat dissipation of the screen faster and prolongs the service life of the LED screen.
2. Super Water-proof
The IP67 waterproof rating is enough to withstand outdoor rain and ensure the screen's clarity.
3. Non-Cabinet Version
The direct module mounting is easy to install and saves cost.
4. Full Front or Back Maintenance
The quick module lock and tip power box design are suitable for all environments.
5. Air Valve
Special air valves avoid the distortion of modules caused by air pressure.
6. Isosceles Trapezoid Module Design
Creative isosceles trapezoid module design makes the 90-degree corner and curved display realized.
About SHISAI
As a professional LED screen manufacturer in China, we are committed to producing various high-quality advertising screen displays widely used indoor and outdoor. In addition to cost control, we pay more attention to the quality of our products, including the color level, refresh rate, grayscale, uniformity, and so on. SHISAI strives to provide customers with high-quality displays at the most competitive prices.