How to Choose a Right LED Poster Display Supplier
Views:
Publish Time: 2021-11-11 
Author: SHISAI
In 2020, the estimated value of the digital signage market was $21.49 billion, and it is expected to increase by 7.5% annually from 2021 to 2028. The consistent growth of this market is a result of increasing demand for digitalized products or services promotion to reach the target audience more effectively. The LED poster display is one of those digitalized products that can improve your marketing efforts. As new technologies emerge, LED poster display is bound to evolve even more, which is why it's important to choose the supplier that keeps up with the latest development prospects. Read on to see how to choose the right LED poster display supplier.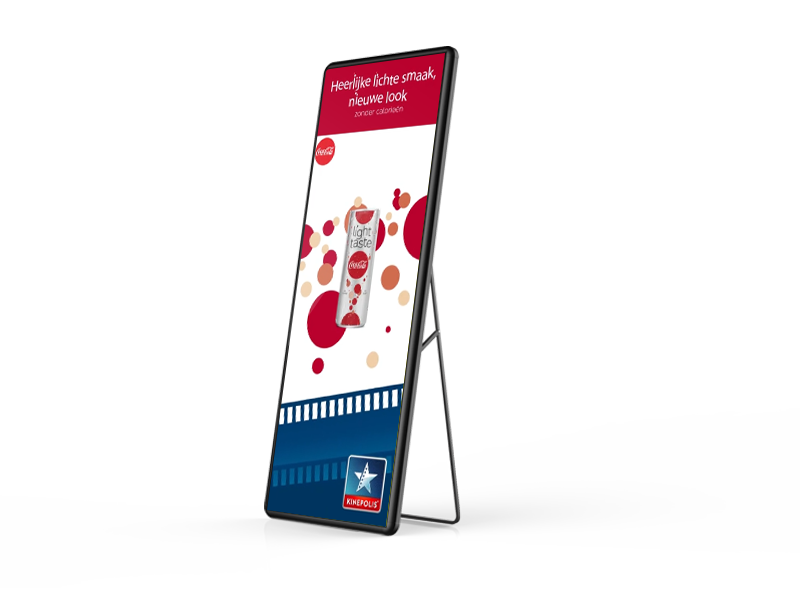 Applications of LED poster display
While LED poster display has a wide range of benefits, its versatility is probably the most significant. This type of digital signage has a multitude of applications and can be used in:
· Banks – to display information and improve work efficiency.
· Events – to display various info of the events at the entrance of shows, weddings, games, banquets, etc.
· Restaurants & Bars – to show important information such as available seats, prices, promotions, and combo recommendations.
· Shopping malls – to act as a guide that showcases the most popular shops, promotion activities, displaying sponsored content.
· Bus or train stations – to display ticket info, sponsored content, bus or train schedule.
· Scenic spots – to provide useful info, real-time information such as weather, incoming activities, local news.
· Urban areas – to show sponsored content, relevant information.
In other words, applications of a LED poster display depend on whether it is made for indoor or semi-outdoor use. But generally speaking, businesses from different industries can easily use this type of advertising screen display.
Benefits of using LED poster display
As you can see, you can use a LED poster display for different purposes depending on the nature of your business. But what are the benefits of this form of digital signage?
· Proximity to passersby and potential audience
· Effective advertising/marketing strategy
· Easy and convenient promotion of products or services to a larger number of people
· Displaying new products and providing useful information to current and potential customers
· Improves customer engagement and experience
· Enhances branding effort
· The thin and light body offers strong performance.
· Flexible contents changing, recycling POSM.
Tips on choosing the best LED poster display supplier
So you decide to get an LED poster display, and now what? How to find a reliable supplier in the first place? To avoid all the hassle that comes with untrustworthy suppliers, you may want to take the following criteria into consideration:
· Reputation – always get your LED poster display and other items from trusted manufacturers and suppliers.
· Quality – prioritize the quality of the product.
· Cost – ideally, the LED poster display should have a combination of high quality and reasonable price.
· Technology – you'll get the most from a supplier that relies on the latest technology and keeps up with the latest regulations and standards.
· Details – the color performance, modules joint, refresh rate, weight, process details are all the important elements of this LED media in public.
Having listed all the criteria a good supplier should meet, it's useful to mention one brand meets all of them. SHISAI has quickly become a go-to supplier for businesses and organizations looking for an LED poster display and other types of digital signage. SHISAI combines high quality and reasonable pricing, and its products are made with the latest technology.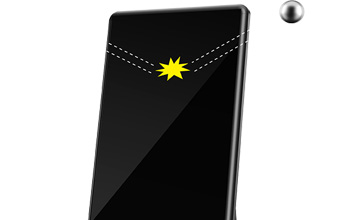 SHISAI LED poster display
SHISAI LED poster display is a convenient type of digital signage that allows for displaying of relevant information, advertisements, and digital indication. It attracts the attention of passersby easily and offers a strong performance. This LED poster display is lightweight; it weighs 27kg only. You can connect it with other LED poster displays from this brand seamlessly and create an even bigger impact. The GOB technology protects the digital LED poster from collision, moisture, and dust. In addition, you can connect this advertising screen display with WIFI to realize smart control.
Conclusion
The LED poster display has tons of applications and benefits. The most trusted supplier of this digital signage is SHISAI, which combines high quality and reasonable prices to make sure you get the most from your purchase. Strong performance, the latest technology, and lightweight construction make this LED poster display and SHISAI a great choice for your needs. You are welcome to contact us for more information about LED poster displays.